Wickham's Fruit Farm is located on 28700 Route 25 in Cutchogue, Long Island, about 90 miles east of New York City. Wickham's fruit is grown on some of the oldest continually cultivated land in the country, much of the farm dating from 1661. Wickham's Fruit Farm is an historic, bicentennial farm, beautiful to behold against the sparkling waters of Peconic Bay.

It is one of the largest farms on the North Fork, approximately 300 acres, of which 200 acres are in fruit, all of which is retailed at the farm. The emphasis is on fruit of the highest quality, and all fruit sold is guaranteed.

A very large proportion of Wickham farm land has been placed in Suffolk County's Farmland Preservation program, which means that for generations to come, this land is "forever agriculture."
Wickham's Fruit Farm is a family enterprise which has taken pride in producing and marketing the choicest of fruit. The retail market is open usually from May through December from Monday through Saturday.
Wickham's is closed on Sundays, Thanksgiving Day, and Christmas.
Schools and private groups who book a tour in advance can schedule a tour of the farm to pick fruit in season, enjoy the scenic beauty of a farm on the water, observe a live working beehive, and when possible, observe our old historic cider press.
Wickham Fruit Farms
28700 Route 25
Cutchogue, NY 11935
P. (631) 734-6441
Website: Wickhams Fruit Farm
Farm Tour Admission Rates 
All Field Trips must be booked in advance, and must be at least 20 (twenty) people. Cost: $9.00 per person, which includes a tour of the largest & most beautiful fruit farm on Long Island that is set on Peconic Bay, an  informational talk of the history of the family farm that is also a bicentennial farm,  beehive observation of real live bees, a PYO (pick-your-own) small bag or container of fruit in season; and, when available, a small pumpkin.
All Field Trips must be booked in advance for Mondays through Fridays only (no Saturdays). To book a Field trip, please click on "Book A Field Trip" and use our Booking Form. (Hit "Cancel" when asked for password). 
Please note that there are NO FIELD TRIPS provided for ad hoc groups who are less than 20 people, and who show up without advance arrangements. 
Calender Home page – Check for Group Availability
OPEN LATE APRIL/EARLY MAY
[forecast location="11935″ caption="Weather for Cuthogue,  New York " measurement='F' todaylabel="Today" datelabel="date('m/d/Y')" highlow='%%high%%°/%%low%%°' numdays="5″ iconset="Cartoon"]
School & Youth Group Field Trips
School & Youth Group Field Trips
 
Farm Tours on the Wickham Farm
Enjoy the rural scenery and ambience of a historic, bicentennial farm that is situated right on beautiful Peconic Bay. Participants climb aboard our old fashioned  wagons for a ride around our farm. Along the way visitors see orchards, row crops, hot-houses, barns, and real old machinery!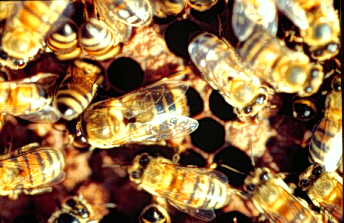 Farm Tour Bee Hive Observation
Ever wonder what occurs inside a hive? Everyone is fascinated by the world of the honeybee. You can observe a real, working beehive at our Bee Observation Station. NOTE: Beehive observation is over by late Fall, depending on weather conditions.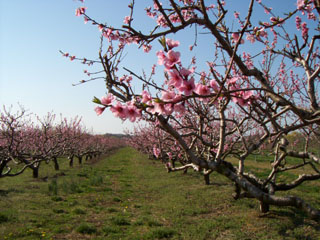 Picnic Area
Field Trip groups and visitors are welcome to use our picnic area which is nestled among some of our farm's oldest fruit trees. Visitors enjoy lunches in a beautiful rustic setting. (Bring your own lunch & drink.) There is no charge for using picnic area in conjunction with a tour.
Enjoy the hands-on experience of picking apples off the trees, and enjoy the healthy countryside beauty of our vast orchards. Snap off your very own ripe apples! (You might  meet a box turtle along the way!)
Tip-Toe gently in the pumpkin patch. Pick a tiny pumpkin, a medium-sized pumpkin, or a Cinderella pumpkin! And squashes, cheese pumpkins and many, many more! Wickham's has the largest, gigantic pumpkins on the North fork!
[maplist categories="2633″ simplesearch="combo" country="us" clustermarkers="true" locationsperpage="3″]