NIGHT OUT AT IMAJINE THAT & SALVATORE'S RESTAURANT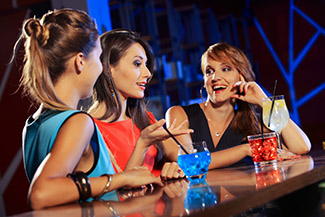 Need a night out but don't have a babysitter? A night out has never been more fun and convenient.  You can relax and enjoy your evening with friends and loved ones at dinner, or even take the time to catch up on some shopping. Drop your children off to Imajine That for two hours of playtime so you can relax knowing your children are safe and having fun.
Imajine That and Salvatore's Restaurant have partnered up to offer a special reservation package that is fun and affordable option!  To help make life a little easier, Imajine That will call Salvatore's Restaurant and book your reservation for you when you call to reserve your Night Out slot.
HERE'S HOW IT WORKS
When
Friday & Saturday nights.
Time
Your choice of a two hour time block between 5 & 8 PM.
Where
Imajine That & Salvatore's Restaurant, Riverwalk Mill Building Entrance A,
354 Merrimack St. Lawrence, MA.
How
Call Imajine That at 978.682.5338 to book your reservation 24 hours in advance of dropping your
child off and we'll take care of the rest! Spaces are very limited and will be booked on a first call
first serve basis.
Who
Children who are walking – 9 years old. Exceptions will be made on a per child basis.
Price
$16.95 per child
10% off each additional sibling.
Includes pizza and juice for each child! Parental dinner price will vary upon selection.
Show Your Love!
|||::
354 Merrimack Street, Lawrence, MA 01843