American Museum of Natural History
American Museum of Natural History, Central Park West, New York, NY, United States
The American Museum of Natural History is one of the world's preeminent scientific and cultural institutions. Since its founding in 1869, the Museum has advanced its global mission to discover, interpret and disseminate information about human cultures, the natural world and the universe through a wide-ranging program of scientific research, education and exhibition.
The Museum is renowned for its exhibitions and scientific collections, which serve as a field guide to the entire planet and present a panorama of the world's cultures.
The Education Department creates learning opportunities for learners of all ages, from preschoolers to seniors, at the Museum, at home, in school, and in the community.
Teachers and students can take advantage of the exciting programs and offerings throughout the year. Plan your visit to the Museum. Parents can explore resources at home and in the community.
School Groups Visiting Outside New York City Please click the image below for rates and information
School Group Programs Available (All Grades)
[showhide type="links" more_text="School Group Programs - Click for More Information" less_text="Hide Information"]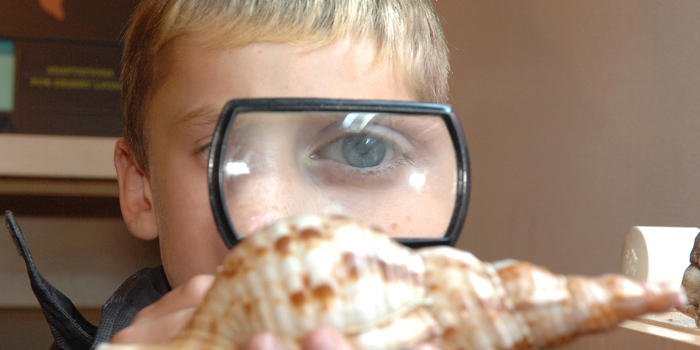 Permanent Exhibitions 
Multi-day and weeklong science immersions for children in grades pre-K – 8 that introduce them to a wide variety of scientific disciplines through thought-provoking, hands-on investigations and interactive tours of Museum exhibits.
A hands-on exploration of science and inquiry for School Group visits.
The Discovery Room offers families, and especially children ages 5-12, an interactive gateway to the wonders of the Museum and a hands-on, behind-the scenes look at its science.
This program encourages preschoolers, ages 2 to 5 years old, to use their instinctive nature to investigate and explore the world around them in an environment designed for them.
A series of free, hands-on events for school groups of all ages on a variety of topics. Check out the Drop-In events for the 2013-14 school year.
The LeFrak Class of the Month Essay Contest invites New York City students in grades K-8 to submit essays about their Museum visit to the LeFrak Family Gallery, where they can experience Whales: Giants of the Deep.
Observe the vibrant migration of birds in Central Park and other nature walks hosted by the Museum.
Classes for young children and their parents or caregivers about the wonders of science and nature.
Grades 8-12: Middle and high school laboratory experiences in comparative genomics, evolution, and the brain.
[/showhide]